Among other things, I decided to give up buying craft supplies this lent. I also gave up thrift shopping (it has been hard!). Although I have not been perfect in my resolutions, I have been pleased to see the true creativity inside of me when forced to use stuff just lying around the house for my projects. That is why I wasn't unhappy when one of my husband's former roommates brought over a couple of tubs filled with my husband's old clothes, most of which were t-shirts. After my husband decided he didn't want any of it, I moved the tubs directly down to my craft room and got started on this project.
As a child I remember my grandmother's house filled with beautiful braided rugs. I like this style of rug because of how the colors weave in and out of each other. Since I was making my rug out of t-shirts, mine wasn't going to be as "vintage" feeling as hers, but that is fine since mine is destined for a child's playroom.
Making a braided rag rug is very simple, but pretty time consuming. Also, at the end of it you will likely have some nice looking calluses on your fingers. Here's how to.
Supplies:
LOTS of colorful old t-shirts
Sharp scissors (or a rotary cutter is better)
Needle and Thread (the type you put in a sewing machine)
Step 1: Cut the t-shirts into 2 inch strips (or loops which you cut). I did not use the top part of the t-shirt because I had plenty of t-shirts. The strips aren't very long, but that's okay because strips too long will make braiding difficult. Also, don't go narrower than 2 inches. You will need the bulk to keep the rug from bubbling when you stitch it (I learned that the hard way!)
Step 2: Start braiding...and keep braiding! Since this is a rag rug I simply tied on a new strip when one got to the end, making sure to vary where the knots were so there wasn't a huge bump in the completed rug.
Step 3: When you have quite a length of braided t-shirt, start stitching it together. Working from the back and do a simple whip stitch between the two pieces of braid. I chose to do an oval shape by folding over the first section of braided t-shirt and stitching it together, and then wrapping around and stitching after that.
Step 4: And...keep stitching and stitching! Make sure to work on a flat surface to ensure that the rug lays flat. When you reach the end simply sew down the end of the braid.
And done!
Who knew that my husband's ratty old t-shirts could look so nice! This is going to be a wonder addition to our playroom.
Thanks for stopping by. I pray that your lenten resolutions are fruitful.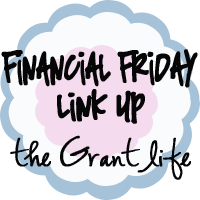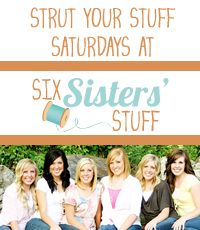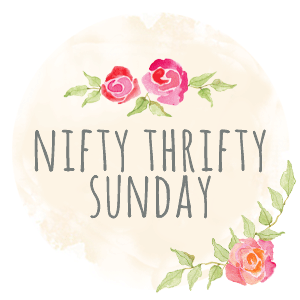 If it's your first time visiting Small Things, I'd love for you to connect with me in some way!